Gold Coast Jewellery Designers
The Art
Handmade Jewellery Designs
Each one of our objects reflects the passion for modern craftsmanship as well as the traditional hand method techniques of jewellery making. We are dedicated to Outstanding Workmanship and Attention to Detail.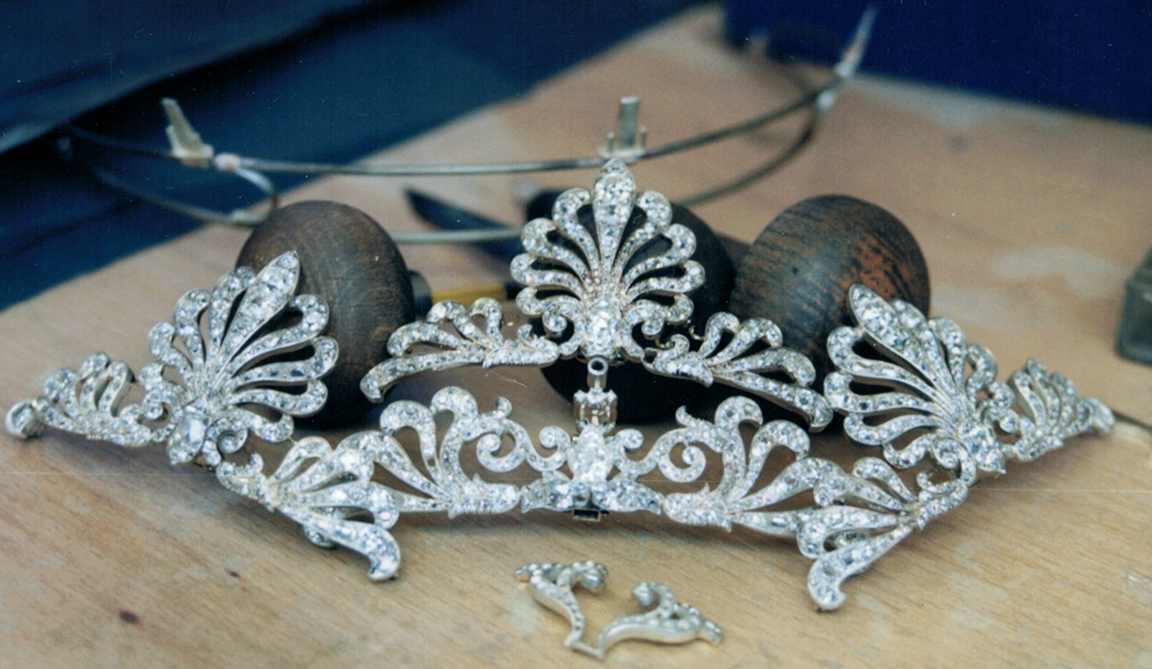 The Journey
During his decade-long tenure as a royal jeweller, Ben Tracy relished the responsibility of working on Queen Elizabeth II's priceless collection. One of his most significant challenges was refurbishing an ancient diamond tiara named Anthemion. The lauded finished headpiece - which could also be worn as a necklace - was a special gift for Princess Sophie of Wessex. She wore it on her wedding day to Prince Edward, the Queen's youngest son.
Ben worked on many priceless crowns, rings and brooches during his employment with House of Garrard, the British royal family's official Crown Jeweller. He was - and still is - highly revered for his outstanding artistry, limitless creativity, and abounding passion. 'Jewellery isn't just a tangible object for me,' says Ben, who owns Finelines Jewellers in Robina. 'It's a piece of art.' Ben has worked for many high-profile clients.
He created the marquise-cut diamond engagement ring footballer David Beckham gave his wife, Victoria. He also made a stunning diamond pendant for Hollywood movie star Brad Pitt. The pendant, a gift from Brad's partner Angelina Jolie, contained an intricate secret message invisible to the naked eye. Another of Ben's famous pieces is the Heart of the Ocean, the iconic necklace Kate Winslet wore in the Hollywood blockbuster Titanic. The film's version was cubic zirconia, but the masterpiece Ben worked on is a heart-shaped, 171-carat sapphire surrounded by over 100 diamonds.
Ben is so highly regarded in his field, other jewellers go to him with projects beyond their expertise. He is trusted implicitly because of his world-class skill in both modern craftsmanship and traditional, hand-method techniques. 'Trust is vital because the sentimental value of jewellery – particularly heirlooms – can be priceless,' Ben says.
'My team has the necessary hand skills and cutting-edge technology to restore or reconfigure any piece. And the project is completed in our own workshop.' Ben, who has won several awards, loves the entire process of jewellery making and is well-known for his attention to detail. 'When I'm sketching and ideas are flowing, everything else disappears. I have no idea how much time passes - I get transported. It's like a form of meditation. 'The pieces I create come from the heart, which I believe is the true essence of the craft. It's about pouring ideas from my mind and my heart through my fingers.' Ben's favourite place to be is at the workbench. 'I love the smell of the workshop and hearing the hammers bashing away. I love getting my hands dirty. 'Transforming a few granules of gold and loose gemstones to a delicately-set diamond ring is phenomenal.' As a classically trained jeweller, Ben has qualifications in design, manufacturing and setting. He's also won many prestigious industry awards. Today Ben's workmanship is unparalleled, partly thanks to the knowledge and skills he gained overseas. A scholarship from the Queensland government gave Ben the opportunity to work alongside local artisans in Bali, learning traditional granulation techniques.
'They make the most incredible jewellery. It's the finest filigree work, like lacework but in gold. Yet it's created with the minimal number of tools. 'That experience was invaluable; the hand skills I developed then enable me to offer more options and diversity with my designs today.' Ben's wanderlust then led him to London, where his unique talent brought him to the attention of Garrard of Mayfair. After 10 years in England, Ben ventured to France where he perfected the intricate, ntique-style techniques that were en vogue at the time. But the Master Jeweller's ultimate goal was to pass down everything he'd learnt to future generations. And seven years ago, when Ben bought his boutique Robina workshop, he began doing just that. Today, Ben and his carefully curated team at Finelines are experts in all aspects of jewellery. Their day-to-day work includes design, creation, maintenance, repair, remodelling and repurposing. Using only ethically sourced diamonds, Ben's team can create any design at any budget for their clients - who span all corners of the globe. 'Nothing is too big or too delicate. The only limit to what we can create is your imagination,' Ben says.
"I have always believed that personalized service, outstanding workmanship and attention to detail will set my business apart. The creative process of designing and using hand techniques to craft unique jewellery for clients is extremely rewarding. The best part of what we do is unveiling the finished piece of jewellery and seeing our clients reactions"
- Ben Tracy
Contact our friendly staff at Finelines Jewellers workshop - your Gold Coast Jewellers
Creating exquisite custom handmade jewellery for that special occasion or special someone.